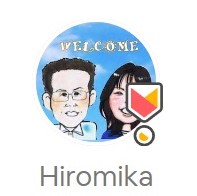 We're visiting Sapporo for the first time and glad that we decide to stay at Hiro and Mika place. They're both really nice and you can see from the time you enter their place that they put their heart in every details to make sure their guest has the best experience during the stay.
Place was really clean, comfortable and well design. Location also really strategic, stores and supermarkets nearby and subway station only walking distance. My wife was seven month pregnant and we have no problem walking around the neighbourhood and to subway station.
I'm having a backpain and Hiro spent his half day to drive and accompany me to nearest hospital. I would recommend to stay at Hiro and Mika place, you will have a pleasant memory for your visit. Thank you Hiro and Mika for your warm hospitality.